Integrated security systems are widely used to ensure safety of military and civil sides. Infrastructure of modern security systems can include video surveillance, access control, burglar alarms and many more subsystems centrally monitored and managed. Divisus offers scalable, user-friendly system with virtually unlimited flexibility and customization options. We provide custom-tailored and technologically advanced security systems based on your company's specific needs.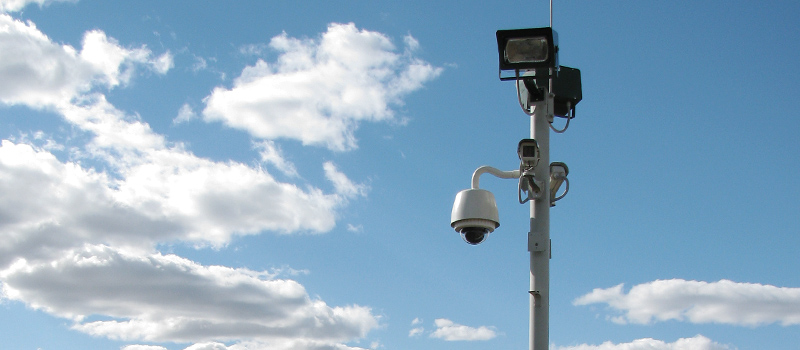 Divisus applies cutting edge technologies implemented in our software and hardware to provide advanced security analytics to identify threats and manage risk.
Divisus has developed Divisus Complex Integrated Security System to deliver better security for most sensitive sites. It is widely used at facilities of our major clients: Federal Security Service, Border Security Force, Federal State Reserve Agency, Ministry of Civil Defense and Emergency Response, major industrial companies. Divisus Complex secures hundreds of sites in Russia and abroad.
«Divisus Complex™» includes following subsystems:
Data Collection and Processing System
Video Surveillance Syste
Perimeter Intrusion Detection Sysytem
Fire and Burglar Alarm
Access Management and Control System
Public Address System
Security Sensors
Additional Equipment
All subsystems use common information space thus events in one system trigger certain actions in another subsystem. The system can switch floodlights, block gates and intiate alert to security personnel on movement detection by CCTV camera. Software provides flexible adjustment of automation algorithms. Multi-layer maps allows to dynamically navigate throughout facilities and intuitively manage cameras, intrusion devices, and other security systems.
All system elements from autonomous controllers to servers have improved back-up functions to increase reliability of the whole system.
Hardware and software are manufactured under one roof and ensure smooth integration, high reliability and efficiency of the whole system without compromising security.
All data exchange is performed only within local network with Ethernet loops at all levels. Divisus Complex supports configurations ranging from a single standalone system to multi-site large-scale enterprise applications.