It is hard to imagine a modern city without integrated security system. Governments and law enforcement authorities are confronted with contently increasing terrorists and industrial threats. Preserving law and order in a city becomes a complex task entailing application of more and more advanced technologies.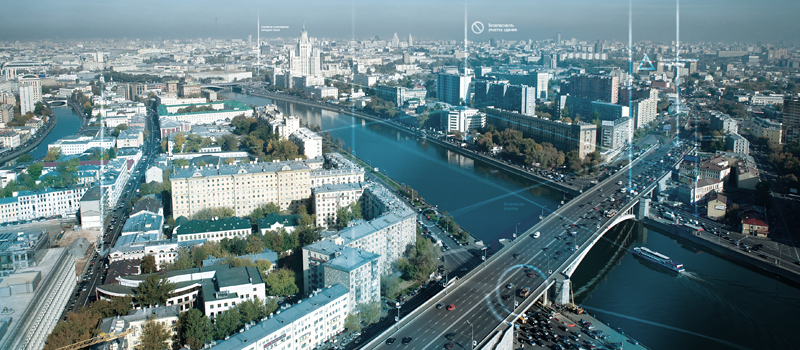 Safe City systems is applied for:
Law enforcement;
Traffic control;
Emergency risk mitigation and alert.
Complex approach is necessary to solve all these challenges and is based on centralized data processing, storage and access for city-management institutions.
Divisus have developed a forward-thinking Safe City concept. This concept involves newly developed products and technologies, integrated systems of world-leading manufacturers. Our state-of-the-art solutions help to enhance public safety and manage cities more efficiently. Divisus systems are widely applied in many cities in Russia and CIS countries to reduce crime and reinforce city safety.
Anti-terrorism Security Systems
«Divisus Search» System
«Security Corridor» System
«CerbeRus» System
General High-Quality Video Surveillance with Analytics
Vehicle tracking
"Avtopotok" Vehicle Flow Control System
Emergency Communication System
SDP-770 «Citizen-Police» Emergency Call Stand
Traffic Control Systems
«Parking Avtopatrol»
«Lane Avtopatrol»
«Red Light Avtopatrol»
«Speed Avtopatrol»
«Pedestrian Avtopatrol»
Emergency Mitigation and Alert
«Thunder» Public Address System
«Lightning-1» System
"Divisus Command and Control Center" Integrated Security System