30.07.2018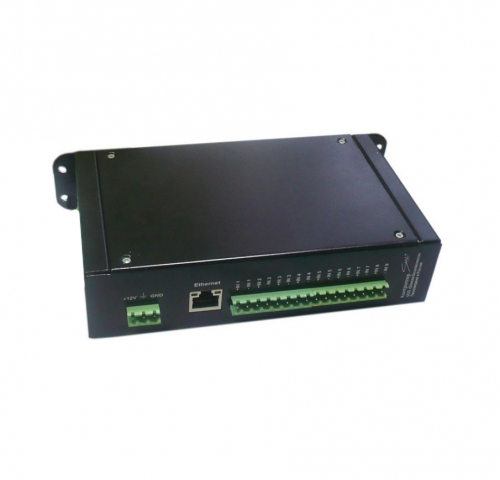 A new controller SB419 was designed by Stilsoft to build site perimeter security system
The controller provides polling of security sensors and readers, designed by Stilsoft, via common protocol, automatically identifying the type of connected device. For readers – scans and records the readed card code and connection state.
SB419 Controller – is a microprocessor-based devise, which provides connection of up to 10 addressable sensors via RS-485 line and up to 8 no-address devices via loop. It is possible to connect execution units – floodlights, locks etc., and proxy-readers as well (with a keyboard function and without it).
Because of Ethernet interface it is possible to connect the controller in common LAN and update firmware.
SB419 provides user-friendly WEB-interface, which allows to change network settings of the devise and provide settings for connected sensors. Output status real-time display is included. It is possible to switch on the service mode to check connected devices operation. Controller volatile memory holds up to 1000 events.
The controller can operate without connection to the system, being controlled with auto logics.
The devise is designed in steel box with the lips for more comfortable installation on the mounting panel. All connections for controller are designed as removable connections for easy installation.
There are status indications on the front devise panel.
Stilsoft Company continues modernization of the range of the perimeter security controllers, enhancing effectiveness of manufactured equipment and increasing flexibility in application for operator.