18.09.2018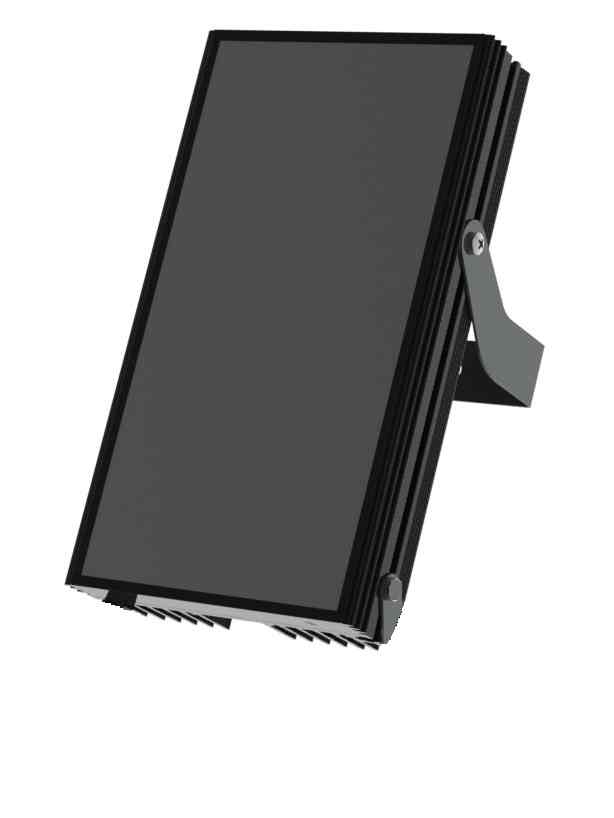 Engineers from STILSOFT GC have designed a new CVD-10245 IR-floodlight, which is intended to provide a cover lighting in the night time. The floodlight provides a high quality of observation in insufficient illumination conditions on short and medium ranges.
CVD-10245 IR-floodlight is designed in sealed housing made of aluminium alloy and contains an emitting matrix with powerful LEDs, which incorporate forming optics. Integrated floodlight control module provides its operation in impulse mode, ensuring increasing of emission power in several times and reducing of power consumption.
Impulse operation module helps to eliminate a floodlight overheating and does not need to use massive radiator profiles for cooling and thermal efficiency.
LED matrix on the front side of the housing is covered with an infrared color-filter made of special glass.
The floodlight is equipped with an adjustable bracket, which provide mounting and space orientation.
New floodlights are suitable to be used in video surveillance systems and due to high operation characteristics can operate both in rooms and in extreme outdoor conditions because of its operating temperature is from – 40 to + 50 °C.