02.10.2018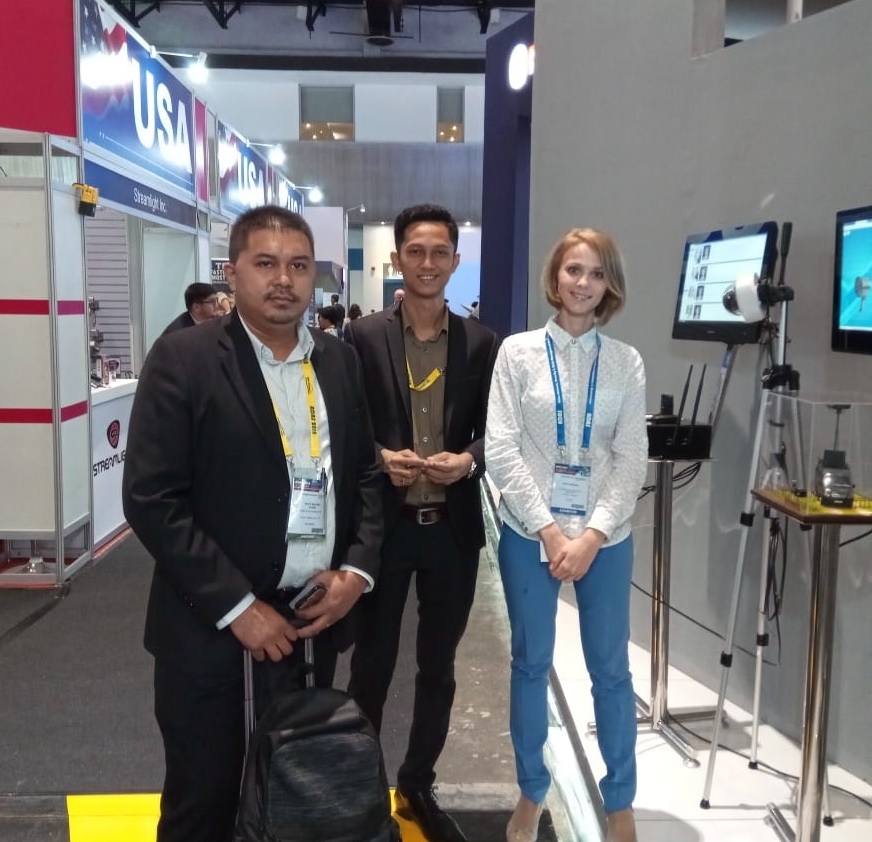 ADAS, the Asian Defense, Security and Crisis Management Exhibition and Conference, was held from 26 to 28 September in Manila (Philippines). STILSOFT representatives took part in the even exhibiting most relevant products to the South-Eastern Asia.
Special attention was expressed to STILSOFT systems to be used for countering terrorism and organized crime, illegal drugs trafficking and disaster management.
The exhibition visitors from over 54 countries expressed their interest to such systems as:
"Observer" standalone long-range video surveillance and thermal imaging system is intended for protection and surveillance of state boarders, big open spaces and remote sites. The system enforces 24/7 surveillance of land and water areas, detects different fixed and moving targets from 10 km away;
«Scorpio» off-road vehicle-based standalone portable video surveillance and thermal imaging system intended to monitor large areas, remote sites and applied as fast-deployed security system;
CVD-177 radar intended for radio location and ranging purposes, target recognition and tracking on land or water areas (human, group, vehicle) enabling to display their trajectories and distance.
AKILA Autonomous Facial Recognition Rapid Deployment System is intended for real-time facial recognition and identification by video streams received from portable or fixed cameras and generating alarm in case of a positive match.
STILSOFT Group hope that law-enforcement professionals will appreciable introduced reliable and efficient security products.